Floor Plans
Mesa
(Contact for Availability)
Bed
1
Bath
1
Sq.Ft.
665
Rent
$1,090 -

to

$1,320
Specials
Deposit

At this time, one or more floor plans at this community are currently unavailable. Please select "Apply for Waitlist" if you would like to apply for the waiting list. Please note, the application and application fee must both be submitted prior to being placed on the waiting list. When availability permits, you will be contacted for actual apartment selection and allotment.

---

❗️Please be advised that rates are subject to change and availability for move-in is not guaranteed.
Displayed pricing is based on 12-month lease terms. Actual rental rates may differ due to desired lease term, specific apartment features, planned move-in date, and availability. Delivery dates and availability are not guaranteed as they are contingent upon the progression of construction and receipt of city and state approvals.

---





Crest
(Available)
Bed
1
Bath
1
Sq.Ft.
692
Rent
$1,115 -

to

$1,345
Specials
Deposit
Summit
(Available)
Bed
1
Bath
1
Sq.Ft.
802
Rent
$1,140 -

to

$1,480
Specials
Deposit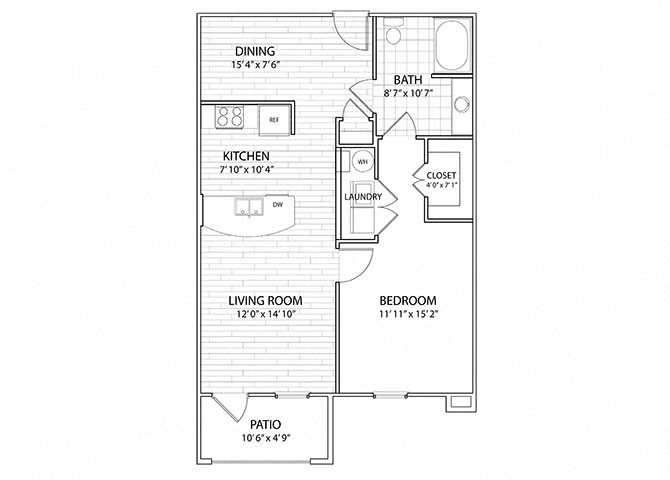 Palisade
(Available)
Bed
2
Bath
2
Sq.Ft.
1,065
Rent
$1,150 -

to

$1,780
Specials
Deposit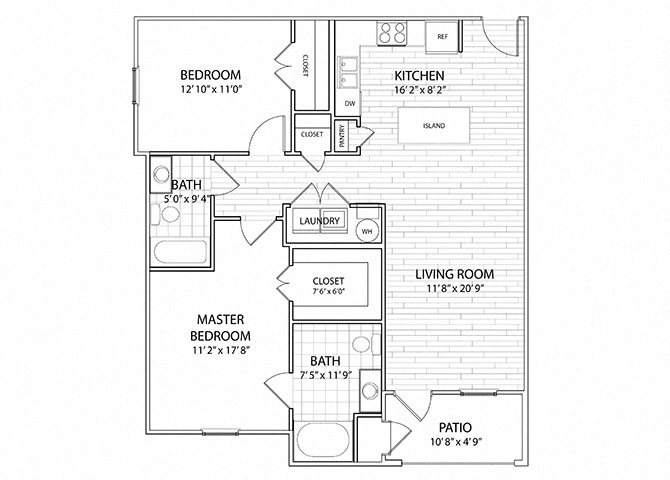 Sierra
(Available)
Bed
2
Bath
2
Sq.Ft.
1,096
Rent
$1,190 -

to

$1,820
Specials
Deposit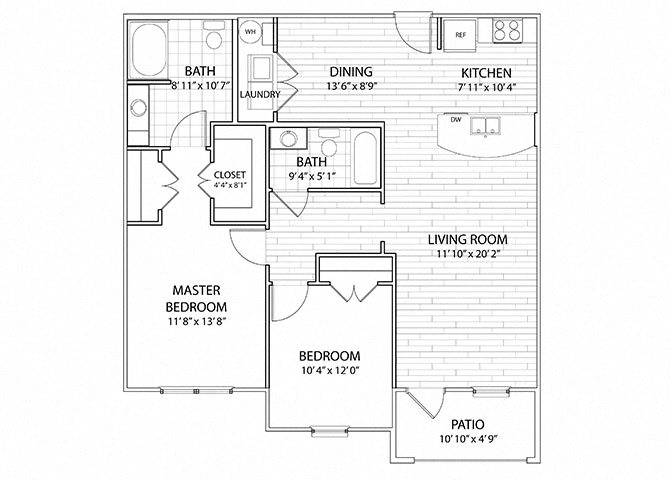 Apex
(Available)
Bed
3
Bath
2
Sq.Ft.
1,311
Rent
$1,450 -

to

$1,730
Specials
Deposit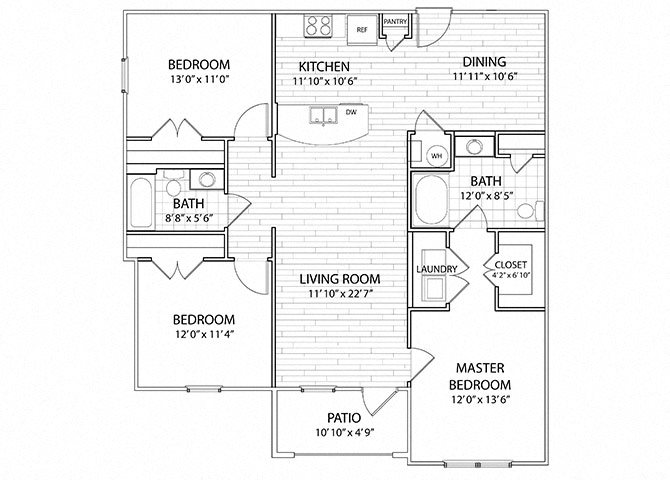 ❗️Please be advised that rates are subject to change and availability for move-in is not guaranteed.
Displayed pricing is based on 12-month lease terms. Actual rental rates may differ due to desired lease term, specific apartment features, planned move-in date, and availability. Delivery dates and availability are not guaranteed as they are contingent upon the progression of construction and receipt of city and state approvals.
---
Modern Apartments in Georgetown, TX
Experience a higher standard of living at Carroll at Rivery Ranch Apartments. Our one, two, and three-bedroom apartments in Georgetown, TX, are spacious, smartly-designed, and adorned with a well-curated mix of practical and lifestyle-oriented features. The result is a comfortable and stylish space where you will feel right at home.
Finding the perfect floor plan for your needs is easy. Our one-bedroom apartments come in three distinct layouts covering up to 802 square feet and include spacious living, sleeping, and eating area. The two-bedroom apartments, available in two designs ranging from 1,065 to 1,096 square feet, are ideal for larger households looking for a tasteful place to live. Those who want to truly splurge on space will find our three-bedroom apartments, which encompass 1,311 square feet and feature two large bathrooms, ideal.
Designer accents such as soaring 9-foot ceilings, beveled tile backsplashes, luxury shower panel systems, granite countertops, and gooseneck kitchen faucets give our homes an upscale, modern look. Practical features such as USB port outlets, generous walk-in closets, programmable digital thermostats, and washer and dryer connections ensure your comfort. Together, they provide for an exceptional living experience. Most floor plans include a patio or balcony and kitchen islands, as well.
Outside the comfortable confines of your home, you'll discover an oasis of upscale entertainment. From an interactive clubhouse to a resort-inspired swimming pool, our community is brimming with lifestyle-oriented features. Schedule a tour of our spacious apartments in Georgetown and discover all the reasons why you'll love living here!